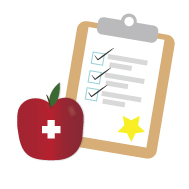 OTC Benefits Program also administers wellness rewards programs for Health Plans to offer to their members. The wellness rewards are flexible and customizable based upon the needs of the Health Plan and how they will compensate their members.
Wellness Rewards programs are becoming popular with Health Plans and Medicare members as a way to encourage activities that contribute to the health and wellness of a member. Health Plans can define the guidelines for wellness and the reward that will be provided, and then OTC Benefits Program will handle the fulfillment, tracking, and shipping of the rewards items. Our program managers can work with our purchasing department to source any type of item for custom programs. Past programs have offered items such as:
Kitchen Items
Personal / Self Care Products
First Aid Products
Games
Brainteasers and Puzzles
For more information on this Medicare supplemental benefit, contact us and our program managers can help to build a program tailored to any membership.