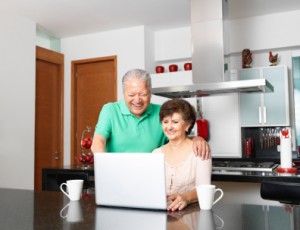 As seniors age, it gets more and more difficult for them to travel and to even shop at stores for the most basic items that they need. Going out of the house can be a day-long, difficult and even dangerous activity. Seniors have trouble seeing to drive and their reaction times are starting to become slower, so they can become a danger when driving to themselves and others. Also, in colder climates it can become even more dangerous for seniors when you add ice and frigid temperatures. That being said, seniors do still need household and every day items, despite the weather and inconveniences.
This is where a Over The Counter Catalog Program can help members to get items that they need to stay healthy, without having to leave the comfort of their home. OTC Benefit Solutions offers Mail Order OTC Catalog Program so that members can easily order eligible and dual purpose OTC items using the Supplemental Over The Counter Benefit that is provided by their health plan. When a member places an order, whether it is by phone, mail-order form or through the custom web portal, the order is processed and shipped from the warehouse directly to the member. The convenience factor of the program is beloved by members who otherwise might not have any access to essential OTC items.
OTC Benefit Solutions ships most packages within 24 hours, so members will never be left waiting for weeks at a time for their items to arrive. Most members receive their packages within 3-5 days of placing their order. It really is the most convenient program for members who are homebound, and live in rural areas where it may be difficult to get to a store.
The Convenience of an OTC Catalog Program